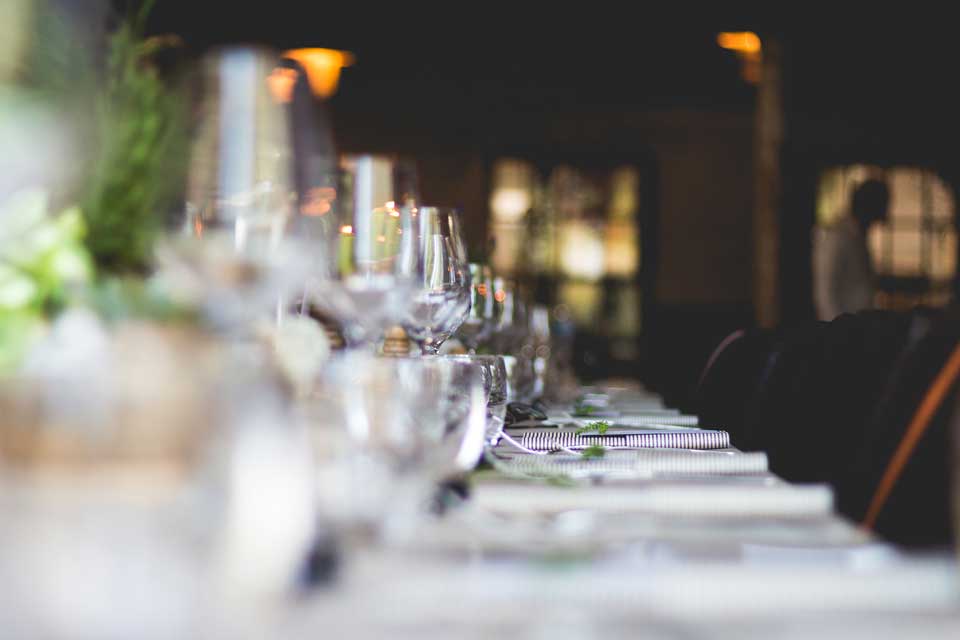 I like going out to dinner. Someone else cooks, serves me the food, and cleans up after me. I love going out with my whole family; it gives us a great opportunity to connect and linger over dinner, without the distractions of home. Fine dining makes it even more special, and prompts everyone to use their best table manners and practice their dining etiquette. But it's a rare treat due to the cost, so I've recently been exploring some options for how we can make fine dining for the family a little more affordable and less of a rarity.
*Note* All restaurants mentioned are in the greater Cincinnati area and links provided to menus are current as of 1/5/2018. Links provided as a convenience and not an endorsement by Queen City Etiquette.
Here are the four ways I've found to cut down on the cost, and hopefully elevate our dining out this year:
1. Go Out To Lunch
If you have a flexible work schedule, or are able to take off a day when the children have an in-service day at school, you might want to take advantage of some of the lunch specials offered at upscale restaurants downtown. A four course French dinner at Jean-Robert's Table will easily set you back $60 or more, but you can enjoy the 4 course "Lunch Tray" menu for only $16.50. (Offered limited days, best to check Facebook for the menu and days each week. I've also seen a two course "Express Lunch" menu on some days for only $12 at the even more upscale Restaurant L.
2. Take Advantage of Special (early and off-day) Menus
If you're willing to dine between 4-6pm, Palomino offers a 3 course meal for $25. They also offer a similar menu on Sundays. Prime also has a 4-6pm special 3 course "Theatre Menu" for $35 any day of the week – and you don't have to be headed to a show at the Aronoff to take advantage of the menu.
3. Get a Table in the Lounge
Some restaurants offer a different menu in their lounge. Sometimes these menus are a special happy hour menu, other times they are a permanent menu with more meal-like offerings. Earlier this week, my family enjoyed a nice dinner in Eddie Merlot's lounge, ordering entirely off their Lounge Menu. We've also considered visiting the Chart House in Newport to take advantage of their Happy Hour Menu that's available any day from 4:30 – 7:00pm. Lounges can be a little more noisy than the main dining room (ie TVs on and/or music playing loudly), but I found the one at Eddie Merlot's was still was more relaxing and felt more upscsale than the usual burger joints and fast-casual places we tend to visit.
4. Purchase Gift Cards at a Discount, or Look For Cards With a Bonus
Costco sells discounted restaurant gift cards in their warehouses and online. Oftentimes you can purchase $100 worth of cards for $79.99 – which is like getting a 20% discount on everything you order! You're more likely to find gift cards for local restaurants in their warehouse, but sometimes there's a chain with a Cincinnati location (ie McCormick & Schmick's) online. You can also check here before going on vacation to see if you can purchase cards to be used at your destination. The good news is that you don't have to be a member to purchase gift cards from their website, either.
Also, keep your eye out for specials that give a bonus when purchasing gift cards. Most of the time these happen or Black Friday and/or around Christmas time. I've seen restaurants offering a bonus card (often $10 or $20) for a purchase of a minimum amount in gift cards (often $50 or $100).
If you know of any other dining deals, or have other ways you save money going out to eat, I'd love to hear them. Post a comment here, or contact me and I will pass it on!